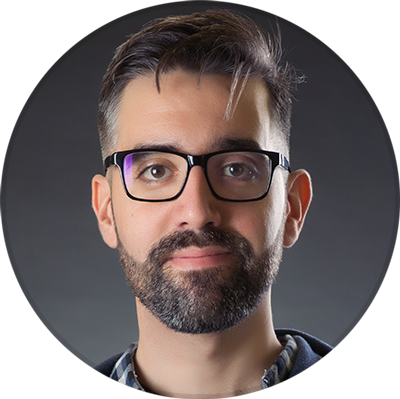 Motion Design
Working as a Motion Designer since 2011, I'm always curious to new techniques and open to learning as much as possible.
I worked on a wide variety of projects from corporate to artistic fields.
Trying to improve and advance my skills is part of my process.
Since I've studied music as a child, I'm always attentive to a good synchronisation between sound and video in my work.
Do you want to move your audience ?
I will help conceive various animations, opening titles and motion design projects.
Productivity and positive attitude with clients and design teams is one of my strenghts.


Title Design
I've worked on some Opening Titles for several design festivals in Europe
(Bump Festival 2017, Pixels Festival 2016, Reasons to be Creative 2015)
and also some video bumpers
(Offf Festival 2012, Kikk Festival 2012)
.
I'm always looking for new challenges in this field.
In every movie I watch, I'm very careful about the title, because it often hides some of the keys to the story.
The difference between classic Motion Design and Title Design is its link with emotions. A good Title Design needs to respect the spirit of the movie and the idea the film director try to convey.
Interactive Design
In my quest of always learning new skills, I'm currently discovering the world of Interactive Design trough the software called "TouchDesigner".
You can watch some of my experiments in this field trough my "Lab" page.
Hobbies
As a creative person, I need to express myself trough all sort of art.
That's why I love to shoot films with old cameras. You can see some of my scanned films on
my flickr page
.
But I also love to draw lettering, draw sketches and do print serigraphy on my free time...
The best thing to do, would be to follow me on
Instagram
 in order to see my day-to-day creative life.