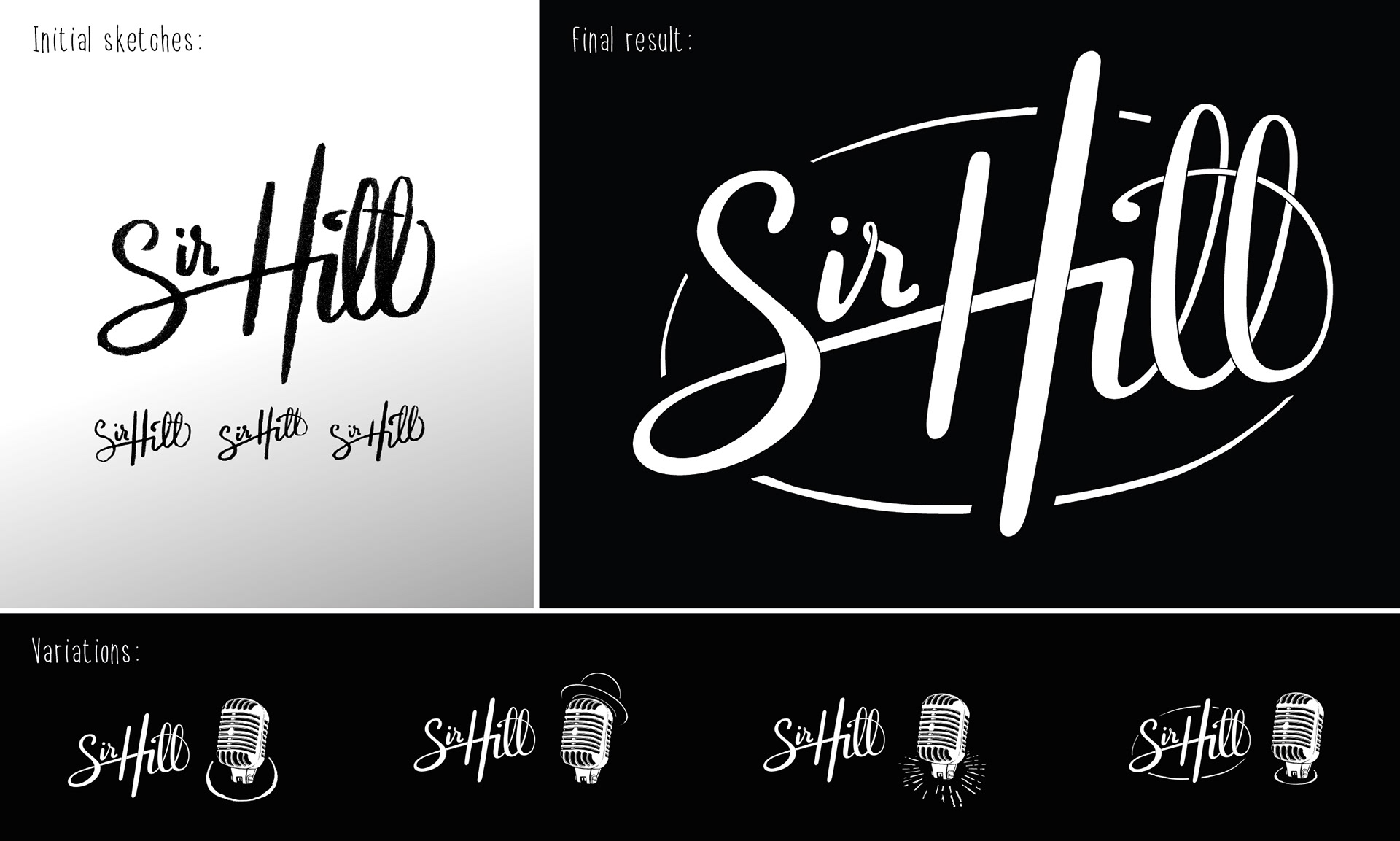 A few month ago I heard that one of my childhood friend was starting a crowd-founding campaign for his upcoming music album.
As I was reading the counterparts on his campaign page, I saw he was selling t-shirts with his artist name on it. I thought it would be a nice occasion to create a lettering piece and give it to him. This way followers of his campaign could have one more choice of t-shirt.
I'm really into helping friends with their personal creative projects. So I talked Cyril about my idea and he was really happy.
The way I was seeing it was me doing what I love in order to help a long time friend doing what he loves... Win-Win!
I insisted on the fact that I was doing it as a donation to his personal project. The kind of "probono" projects that makes you feel good and useful.
So I started to work on some sketches listing the different ideas I had in mind with his artist name: Sir Hill
The general feeling I wanted to convey was a "one gesture" design. Almost as if all letters were connected together.
After some different tryouts we chose a direction and elaborated on it. I made some adjustments and the design was ready to print!
I'm really proud of it, and so happy being able to help a friend in his creative and artistic quest!

Bonus : The 3D animated version !